It is the most wonderful time of year…if you ask your kids! School is out and kids are about to have over two months of uninterrupted free time. Make sure you get the most out of this summer by checking out the best family-friendly things to do around the city.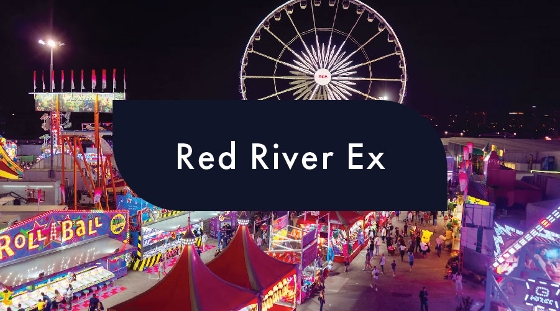 Red River Ex
WEBSITE: https://www.redriverex.com/schedule/
Winnipeg's most popular carnival event is back! Between the dates of June 16th through to June 25th, the Ex will feature rides, games, entertainment, and interactive displays for all ages. A great rite of passage for any Winnipeg family, and a perfect way to kick off the summer!
The Little Mermaid at Rainbow Stage
WEBSITE: https://www.rainbowstage.ca/the-little-mermaid/
Adapted for the stage from the classic Disney movie, this musical features all the fan-favourite songs as well as some new pieces. Performed in the iconic open-air theatre in the park, it's a perfect choice for the Disney fan or theatre-loving kid in your life. The show will be on from August 16th to September 3rd.
Rock Climbing at Vertical Adventures
WEBSITE: https://www.verticaladventures.ca/
For kids itching to challenge themselves, Winnipeg's only locally owned rock climbing facility has created a number of programs for kids of all ages and skill levels. Check out their courses on their website, or just drop in and give the routes a try yourself!
MTYP Summer Theatre Camps
WEBSITE: https://mtyp.ca/theatre-school/
If you happen to be raising a thespian, then you should definitely explore the offerings at MTYP. They have summer camps listed on their website for all ages, and for different disciplines. It's a great way to foster their creativity while keeping them busy over the summer months!
The Royal Aviation Museum
WEBSITE: https://royalaviationmuseum.com/
Reward the curious young minds in your family with a trip to Winnipeg's new Royal Aviation Museum, which features an outdoor aviation plaza, a kids' zone for interactive play, rotating exhibits, and plenty of artefacts and aircrafts on display. They even offer a number of programs targeted to kids specifically for summer break! Learn more by calling the museum directly or browsing the Education tab on their website.
The Burt Block Party
WEBSITE: https://www.burtoncummingstheatre.ca/events/burt-block-party-strumbellas/
For the slightly older kids in your life, the Burt Block Party is a perfect summer night out. This year's festivity is headlined by The Strumbellas, Stars, and Novillero. Bring your own lawn chairs, grab dinner from a food truck, and get yourself a drink to enjoy the live music with the whole family.
Family Fun Nights at Assiniboia Downs
WEBSITE: https://www.asdowns.com/events/family-fun-nights/
Select days in June and September and every Monday in July and August will be dedicated to the kids at Assiniboia Downs this summer. In addition to the regularly scheduled horse racing, the events will feature face painting, bouncy castles and live entertainment.
Get there around 6:30 to make the most of your time! Racing starts at 7:30.
Kid City
WEBSITE: https://kidcitymb.ca/
With two Winnipeg locations, this indoor play area is perfect for a family outing any day of the week. A perfect choice for a rainy day, the complexes feature elaborate play structures for kids between 1-13.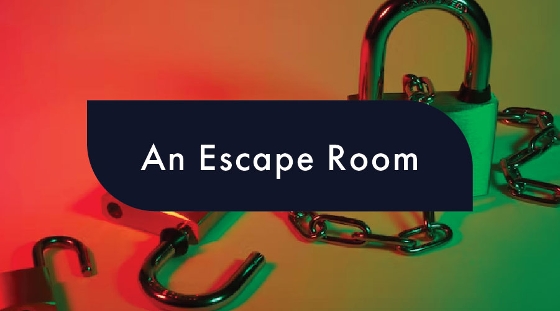 An Escape Room
WEBSITE: https://www.therealescape.ca/
There are a number of excellent escape room experiences across the city, but The Real Escape has specifically designed four of their popular rooms to have a beginner's version targeted at kids. Check out their site to book your time slot!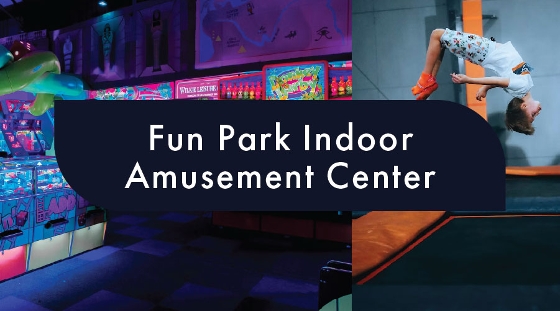 Fun Park Indoor Amusement Center
WEBSITE: https://winnipeg.funparkcanada.ca/
Fun Park Amusement Center is a family friendly facility with attractions such as an indoor trampoline park, ninja courses, dunk zone, a huge indoor playground, a dodge ball zone, laser tag, and much more! Drop in anytime or buy your tickets online in advance.
For this list, we tried to stick to organized events and activities that might not be immediately obvious, but of course there's plenty more to do in the city this summer. Here's a quick list of other family-friendly things to do in Winnipeg:
Visit the Assiniboine Zoo
Head to the Forks and grab some local food or candy
Have a picnic in St Vital or Assiniboine Park
Take a day trip to the beach in St Malo, Birds Hill Park, Gimli or Grand Beach
Visit any of the top Winnipeg museums, such as the Canadian Museum for Human Rights or the Manitoba Museum
Catch a Goldeyes or Blue Bomber game
Enjoy the Planetarium and Science Gallery
Have a fantastic summer with the family! If you'd like to work with Realtors who are passionate about family and their city, reach out anytime!