The best cold-weather traditions in Winnipeg, Manitoba
As we're entering the final months of winter in Winnipeg, we thought we should put together a guide of the top cold-weather traditions here. This list was curated by our team and family members, from real locals who spend a great deal of their time thinking about, talking about, and experiencing everything Winnipeg has to offer.
---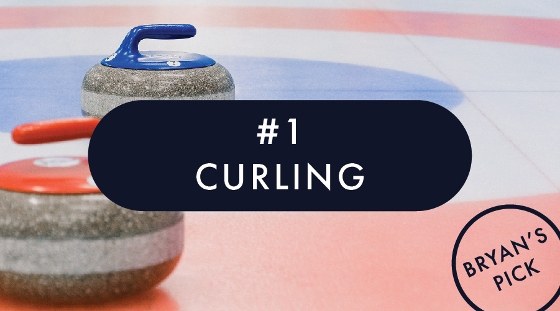 #1
Join a curling team
Bryan's Pick
Recreational curling is one of the most popular activities in Winnipeg, and a favourite of a few members of our team! Bryan specifically enjoys curling with his friends as part of a league, before heading up to the curling club to close the night out with a few beers. Join a curling league at one of the many clubs around Winnipeg or just come out to watch!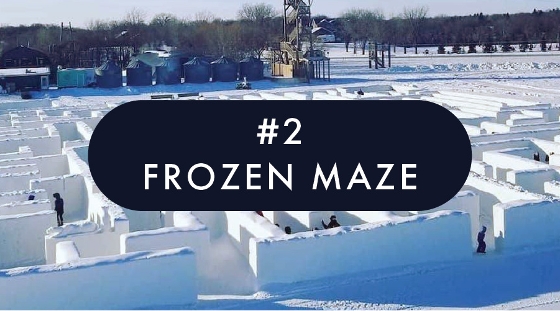 #2
Get lost in a frozen maze
$15–$20 (depending on age)
Thursday & Friday 3:00pm - 9:00pm
Saturday & Sunday 11:00am - 9:00pm
Everyone's favourite fall corn maze offers a similar experience in the winter months! Usually up and running by early January, this icy labyrinth is a perfect activity for winter lovers of all ages. After finding your way out of the maze, try out the numerous other activities at the location such as the Giant Luge, a sleigh ride, or the Snow Bar.
https://www.cornmaze.ca/pages/snowmaze
#3
Head to Lake Winnipeg for a day of ice fishing and snowmobiling
Jordan's Pick
Gather the family and head to icy Lake Winnipeg (access through Gimli or Grand Marais) for a leisurely day of ice-fishing. One of Manitoba's longest and most treasured traditions, this activity is great for the whole family.
If you have access to a snowmobile, it's also worth driving around the lake and spotting the cool architecture and interesting designs of the varied ice shacks set up all winter long.
#4
Take the plunge down one of Winnipeg's many tobogganing slides
Bundle up and slide down one of the many snowy hills and slides in Winnipeg! Head to the link below for more info on the best places to go for a good slide. For more info:
https://legacy.winnipeg.ca/publicworks/parksOpenSpace/ThingsToDo/TobogganHills.stm
#5
Keep your skills sharp with pond hockey
Travis's Pick
An activity so synonymous with Canadian culture that it once appeared on the back of our $5 bill, spending a couple of hours out on a frozen pond is the perfect way to enjoy an evening in Winnipeg.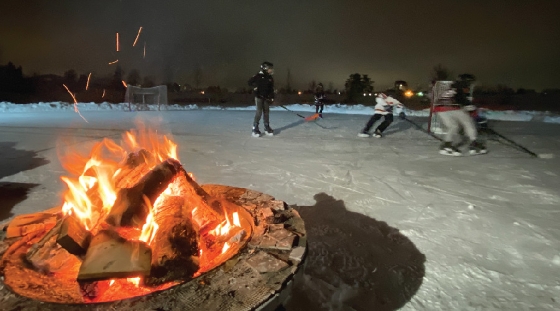 With many frozen lakes, ponds, and outdoor rinks dotted around the city, you're never far from a brisk evening skate. Bring some cocoa and some friends to complete the evening!
#6
View our very own polar bears in action at the Assiniboine Park Zoo
Once upon a time, the zoo was just a summer activity in Winnipeg. That all changed with the installation of our highly regarded Journey to Churchill exhibit, which features creatures who thrive in the ice and snow (much like Winnipeg locals themselves).
To catch the polar bears, seals, muskox, and foxes at their best, head to the zoo during the colder months.
https://www.assiniboinepark.ca/zoo/visit/hours-and-rates
#7
Skating on the Red River
Morgan's Pick
No list of things to do in winter would be complete without this classic! One of the world's longest skating trails, the icy Red River has been a favourite destination of locals for decades. Now with ice huts created by local artists, a designated spot for those who would rather walk, and a cold beer or hot coffee waiting for you at the Forks Common, it's a must-do in the city.
#8
Take a walk around Birds Hill Park or Assiniboine Forest with the whole family
Jenny's Pick
Between the icy streets and the cold air, it's easy to forget how beautiful winter looks on a natural environment! Take a walk through one of Manitoba's parks and take in the frosted leaves, white paths and snowy trees.
The fresh air and beautiful, quiet atmosphere is perfect for clearing the mind. Of course, a day in the snow is never complete until you warm up with hot cocoa!
#9
Connect with francophone culture at Festival du Voyageur
February 17–26
Tia's Pick
Every winter since 1970, Fort Gibraltar lights up with entertainment, art, and culture. During the day, bring the kids to try some taffy and view the incredible ice sculptures, and come back in the evening to put back a few caribous in one of the lively tents.
This is our marketing coordinator Tia's top pick for a cold-weather tradition, especially if you can find a way to get into a tent before the lines start wrapping around the festival grounds!
#10
Get some exercise by trying your hand at cross country skiing
This is a great way to enjoy the outdoors, get some exercise, and try a new sport! There are several places to enjoy the sport in and around Winnipeg. You can find full information on all the locations at the link below.
https://www.ccsam.ca/winnipeg/
What traditions do you and your family enjoy to have fun during the frigid months in Winnipeg?
If you want to work with Realtors who are passionate about the city they live in, reach out at 204.891.3083!