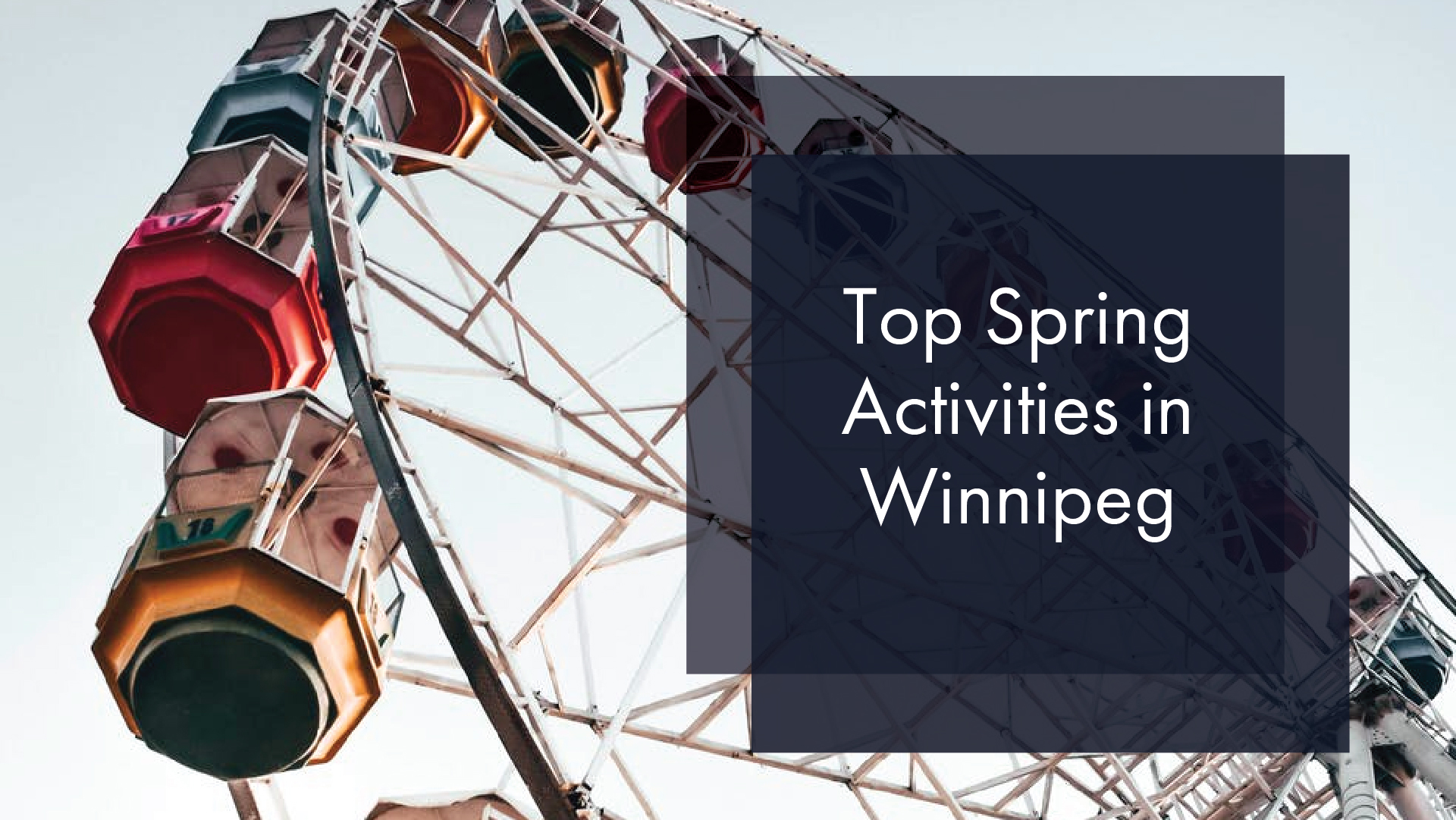 Spring in Winnipeg is always an exciting time, and after such a cold winter, 2022 should be no different. Here are our picks for the best things to do outside in our city in the next few months. Whether you're looking for family fun, a great date night, or more of a party atmosphere, you should find something that piques your interest in the list below.

Support our Valour FC Team at Home at IG Field
Home Games:
May 1st, 7th, & 15th
June 1st, 5th, & 15th
July 10th, & 30th
August 3rd, 7th, 21st, & 28th
September 4th, & 18th
TICKETS
MATCH DAY EXPERIENCES
Valour Football Club is Winnipeg's professional soccer team, competing in the Canadian Premier League out of Investor's Group Field. If you don't yet have official merch, wearing maroon, gold and black will show your support for our club! Check out their Match Day Experiences to see how you can enhance the game day experience for the kids.

Head Downtown for the Winnipeg Farmers' Market
A farmer's market right downtown, this event is held on select Thursdays all through the summer. In earlier, chillier months, you'll find it at Cityplace Mall, but it moves outdoors when the weather heats up. Come down and pick up some fresh produce, home baked bread and pastry, and local artisan products.

Bar + Gelato-Shop Hop on Corydon
We recommend kicking off your weekend here on a Friday evening! Corydon street is perfectly set up for a casual summer's night walk. Start the evening by having dinner or appetizers at one of the excellent restaurants down the avenue, such as Kristina's, Beaurivage, or Tommy's Pizzeria, before grabbing dessert at Eva's Gelato, GG Gelati, or Nucci's Gelati. After dessert, follow the live music and drink specials up and down the avenue between bars like Saffron's, Chaise, and Bar Italia.

Celebrate Mother's Day at the Prairie Dog Central Railway
May 15, 2022
WEBSITE

Prairie Dog's season opener is dedicated to mom! Enjoy a leisurely train ride through the prairie with live entertainment, refreshments and ice cream, and hand crafted souvenirs. If you already have plans for Mother's Day, the railway is still a great choice for a weekend activity all summer long. Take a look through their website to see the list of other events and activities held by the railway in the coming months.

Kick off the Summer with the Whole Family at Kidsfest 2022
June 9 - June 12, 2022
WEBSITE

Also known as The Winnipeg International Children's Festival, this is a weekend of live programming targeted at the little ones at the Forks. Live music, circus performances, and engaging activities are held from June 9th to June 12th.

Show Your Support at Winnipeg Pride
JUNE 4 & 5, 2022
WEBSITE

On June 5th, follow the Winnipeg Pride Parade from the Legislative Building down Portage Avenue, and then enjoy the festival on the Forks grounds. There will be live entertainment, beer gardens, food vendors, and a family friendly kids zone. Enjoy a sunny early June afternoon in the city and show your support for Winnipeg's LGBTQIA+ community!

Take a Hike Outside the City at Birds Hill Park
A natural homestead located just outside the city, Birds Hill Park is the perfect location for a hike, an afternoon picnic, a beach day, or a weekend at the campground. Keep your eye out for a variety of events held here over the spring and summer, most notably the annual Winnipeg Folk Festival.

Find Your Thrill at the Red River Ex
June 17–June 26, 2022
WEBSITE

A beloved summer tradition, this outdoor exhibition features carnival rides, live music, unique performers, and a plethora of fantastic food vendors. Held at the expansive Red River Exhibition Park, you'll find something for any age group.
We hope to see you out and about this spring in Winnipeg! If you're interested in working with Realtors who are passionate and knowledgeable about their city, reach out to Bryan at 204.891.3083.